VILLAGE OF EAST DAVENPORT, Iowa, March 8, 2017 - The Quad Cities Criterium, an annual Memorial Day weekend tradition run by the Quad Cities Bicycle Club, will be known as the Kwik Star Criterium this year as Kwik Trip, Inc. has signed on as title sponsor.
"Kwik Star is proud to be involved with the Quad Cities Criterium. The race has a great history and long tradition so we are grateful for the opportunity to help support an event which benefits the Quad Cities and our surrounding communities," said Carl Rick, Public Relations Specialist and Third Generation Owner of Kwik Trip, Inc.
"We are excited to have Kwik Star become the title sponsor of the Quad Cities Criterium, a staple of Midwest bike racing for many years," said Quad Cities Bicycle Club member John Harrington. "While our race draws racers from all over the country, the core of our ridership and spectators are from Iowa and the surrounding states."
The Quad Cities Criterium was first run as the Moline Criterium in 1965 and has evolved over the years, eventually landing on Memorial Day in 1975. Since then it has joined with other area races to form the Memorial Day Bike Race Weekend series.
In 2014 the race moved to its current location in the Village of East Davenport and features a challenging hilly circuit. New for 2017, all of the weekend races are part of the Midwest Flyover Series, which consists of bike races in Iowa, Wisconsin, Missouri and Minnesota, and features overall prize purses for each category.
About Kwik Trip, Inc.

Kwik Trip, Inc. operates its Iowa stores under the Kwik Star banner and is one of the largest independently held convenience store chains in the United States, with more than 550 Kwik Trip and Kwik Star stores in Wisconsin, Minnesota and Iowa and employs over 18,000 people. In 2016, Kwik Star was ranked #1 on the Des Moines Register's Top Work Places list by its 1700 co-workers in Iowa. They currently operate six Kwik Stars and one Kwik Star Express in the Quad Cities area.
For More Information:

John Harrington
Quad Cities Bicycle Club
jwhjkh@gmail.com
563-940-6023
Carl Rick
Kwik Trip, Inc.
crick@kwiktrip.com
608-791-7344
The race weekend as a whole is being referred to as the "Iowa Memorial Weekend Cycling Classic" or "IMWCC".
The "IMWCC" is now a part of the
Flyover Championship Race Series
The Flyover combines the best omnium races in Iowa, Minnesota, Missouri, and Wisconsin into one Championship Midwest Omnium Race Series. With the goal to make it the most prestigious amateur race series in North America.

The series promotes growth in youth cycling by aligning with USA Cycling's Road Development Race Series (RDRS). The RDRS junior riders development program provides racing to juniors, 9 year olds and up, and scores males and females separately. Like the elite men and women, our juniors compete for Flyover points and are awarded Flyover trophis for 1st - 3rd place.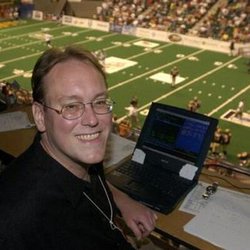 Steve Tappa has been a friend and supporter of the Quad Cities Bicycle Club for many years. As sportswriter for the Rock Island Dispatch-Argus since 1989, Steve has covered every local and national sport. For years he highlighted our club's events in his weekly round-up of Quad Cities athletic events.
It is his longtime coverage of the Quad Cities Criterium that places him as the best bike race reporter in our region. His passion for our races remained strong even as we moved from Rock Island to the Village of East Davenport. His race coverage and interviews of past and present Criterium winners are without peer.
Club members, it's our turn to help Steve and his family. Over the last year Steve has endured pneumonia, congestive heart failure and pulmonary hypertension. This year he had open heart triple bypass surgery and additional invasive procedures related to infections in his sternum. Next year he will have a 10 hour surgery to remove a non-cancerous tumor at the base of his brain which, if successful, will result in deafness in one ear. His family is broke because of his medical bills.
Please consider financially helping the Tappa family at GoFundMe
.
On a lighter note, the Tappa Family Fundraiser is being held at the Rock Island Brewing Company, 1815 2nd Avenue in Rock Island on Friday, December 2 from 6 pm - 2am. Go to Tappa Family Fundraiser on Facebook for details about the silent auction and live music with three bands.
Let's do our part to make sure that Steve interviews the 2017 Quad Cities Criterium winners on the finish line in the Village of East Davenport.
Thank you,
John Harrington